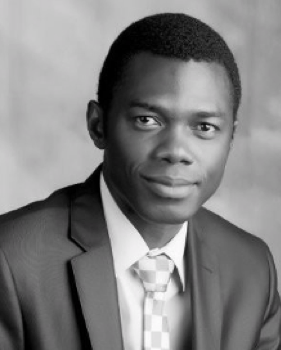 Dr Adeniyi Onamusi
Chief Executive Officer
Adeniyi is the Chief Executive Officer of Carter Consulting; he specializes in the provision of consulting and project management services in the area of Information and Communications Technology (ICT). He has extensive experience advising clients in both private and public sector on strategies, infrastructure, capabilities and resources required to effectively collate, manage and utilize information and knowledge to drive organizational success and achieve
development goals. Dr. Onamusi has over 10 years experience in the provision of ICT consulting, project management and implementation services in multiple industries including Transportation; Education; Banking and Finance; Healthcare; Federal, State and Local Governments.
Adeniyi is a medical doctor with specialization and experience in organizational behavior and corporate performance management. He holds a Master's degree in International Management from the University of Liverpool and a Masters in Marketing from the University of Durham. He has extensive knowledge in Information technology strategy and implementation, Business modeling, Internet technologies, e-Government and e-business applications, as well as Systems design and Software deployment.
He has over 12 years professional experience providing performance improvement services to start-ups, hospitals, troubled businesses and government agencies. He has provided service for notable brands such as Intel Corporation, Hitachi Data Systems, Oracle Corporation, The Federal Inland Revenue Services, Nigeria, The National Health Service (NHS) England, and many others.