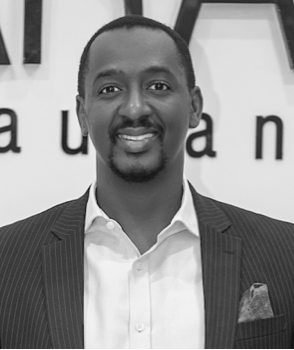 Mr Tayo Falana
Chief Operations Officer
Tayo has over fifteen years professional experience working in fields like telecoms, Information Technology, design and analytics, research studies, capacity building, project management and appraisal. His work has taken him throughout the country, exposing him to unique challenges of solving business problems and providing technology interventions across the different zones and regions of the country.
Tayo holds a master's degree in Information and Business Strategy from the University of Surrey, UK. He has obtained industry certifications in various fields of Information Technology from leading providers such as Microsoft, Oracle and management certifications from the Project Management Institute (PMI).
He leads business partnership and stakeholder alignment across all regional markets. He has led various IT led/ enabled transformation programs, supported by a comprehensive change management and communication strategy and a highly engaged team. Key areas of expertise include: IT strategy, business partnering and transformation roadmap across various markets; Digital strategy and deployment of various digital solutions; IT integration design during business acquisitions; Sales automation initiatives in CPG, retail and consumer durable industry; Design and Setup of shared services centres; Infrastructure Operations including Network, Datacentre, Security & Compliance, Disaster Recovery and Business Continuity Planning.
He is a renowned Subject Matter Expert in Project Management, Risk Management, Technology Solution Recommendation, Vendor Management, Project Finance Management, Financial Governance, Process Audits, and Project Implementation, he has successfully managed several full cycle projects for clients both in the Nigerian public and private sectors and has consulted for multilateral donor organizations such as the World Bank, European Union, British Council and the McArthur foundation.